Now you can be a Cidiot wherever you are.
Designed by a Hudson Valley graphic designer and friend of ours, you can find some Cidiot apparel, for a limited time, at the store on Bonfire and other types of merch, including notebooks, pillows, stickers and other stuff via Redbubble.
Apparel: There's the classic baby goat tee, that comes in v-neck, crew neck, baseball shirt, long-sleeve, and an array of colors from heather gray (pictured) to indigo, midnight navy, kelly green and bold red. There's also the "Farm Fresh" tee that comes in a crew neck and a few colors, including iconic kelly green.
If you'd like a retro trucker cap, order here, where the ebook is also for sale.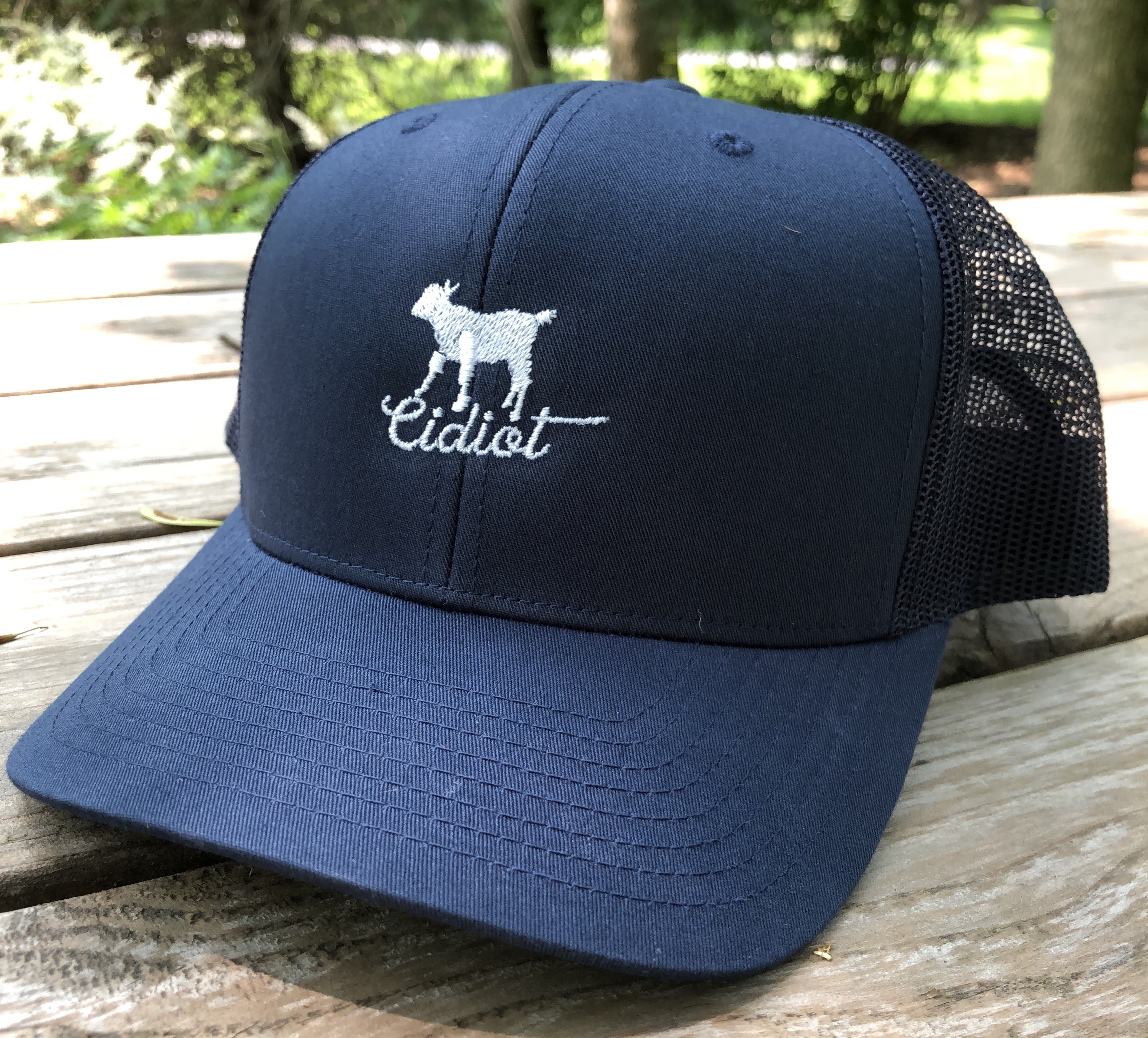 Send a picture of yourself in the wild to goats@cidiot.com or please post on Instagram and tag @cidiot.hv.